Welcome to the website of the former Firm of Thomas Queen Solicitors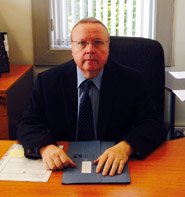 I have been a qualified Solicitor for 35 years and was formerly a Partner with Macbeth Currie and The Morgan Law Partnership before starting my own practice in 2001. I am a specialist in the property field and can also advise on Wills, Power of Attorney and Care Cost Planning.
I would like my clients to be aware that with effect from Close of Business on Friday 30th October 2015 the current practice of Thomas Queen will be closing.

I am pleased to announce that with effect from Monday 2nd November 2015 I will commence work as a Consultant with Ross & Connel Solicitors, 18 Viewfield Terrace, Dunfermline, Fife, KY12 7JH, Telephone 01383 721156, Fax 01383 721150, LP 21 Dunfermline,
E-mail enquiries@ross.connel.co.uk (marked for my attention please).

At least temporarily my existing number of 01383 738159 will be transferred with me and as such I will be contactable on this number also.
Please note that any Title Deeds, Wills or Powers of Attorney which I hold on behalf of clients will be taken with me to my new offices.

I will of course be writing to all clients for whom I hold such documents to confirm the position.
Any client who wants to collect any documents that I will hold before my firm closes or to wishes them to be posted to another solicitor should telephone 01383 738159 to make necessary arrangements.
I would like to thank my clients for their past, present and hopefully future support.